---
A SUITCASE FULL OF OLD LOVE LETTERS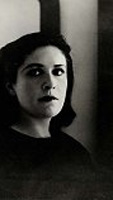 Almost, that is. Almost all love letters
and almost full.
And photographs, the four-strips taken
drunkenly in machines outside the tube.
You with a cigarette, giving me that look;
us kissing, me swearing.
We look like someone else's children.
There are better ways to end than badly.
That's what I learned
from the days when I used to smoke.
---
]+>Cyborg